The new clara berta studio
In May this year, my art practice found a new home in a bright and spacious studio in Hemet, California. Over the last four months, this new space has allowed my creativity and energy to grow and channel into exciting new work.
My large-scale abstract paintings are created with fluid, dynamic movement and meditative focus. The new Clara Berta Studio offers me an environment to tap into my inner world and freely express it on the canvas.
The journey to a new painting studio
The pandemic saw my creative workspace move from the BertaArt Studio Gallery in Downtown LA into my home - which was both a blessing and a challenge.
I was grateful to have a space to keep practicing my art during the pandemic. However, working from my home, it was difficult to find the Zen atmosphere and headspace I needed to focus, as well as the physical space my painting practice requires. In Spring 2022, along came a fantastic opportunity for a new light and spacious studio.
A space for creativity
The new Clara Berta Studio is located in a modern mid-century building in Hemet, California. The 1000-square-foot space is large and bright - perfect for creating my large-scale abstract paintings.
Movement is an integral part of my process. Creating the flowing, dynamic forms on the canvas requires space. In my new studio, I'm free to move and dance around the canvases, and this sense of freedom and flow can be seen in the work.
The studio has large street-facing windows, which offers a creative opportunity for window installations. I have been experimenting with hanging unstretched canvases, like the vibrant yellow 'Lemon Drops' that currently hangs in the window.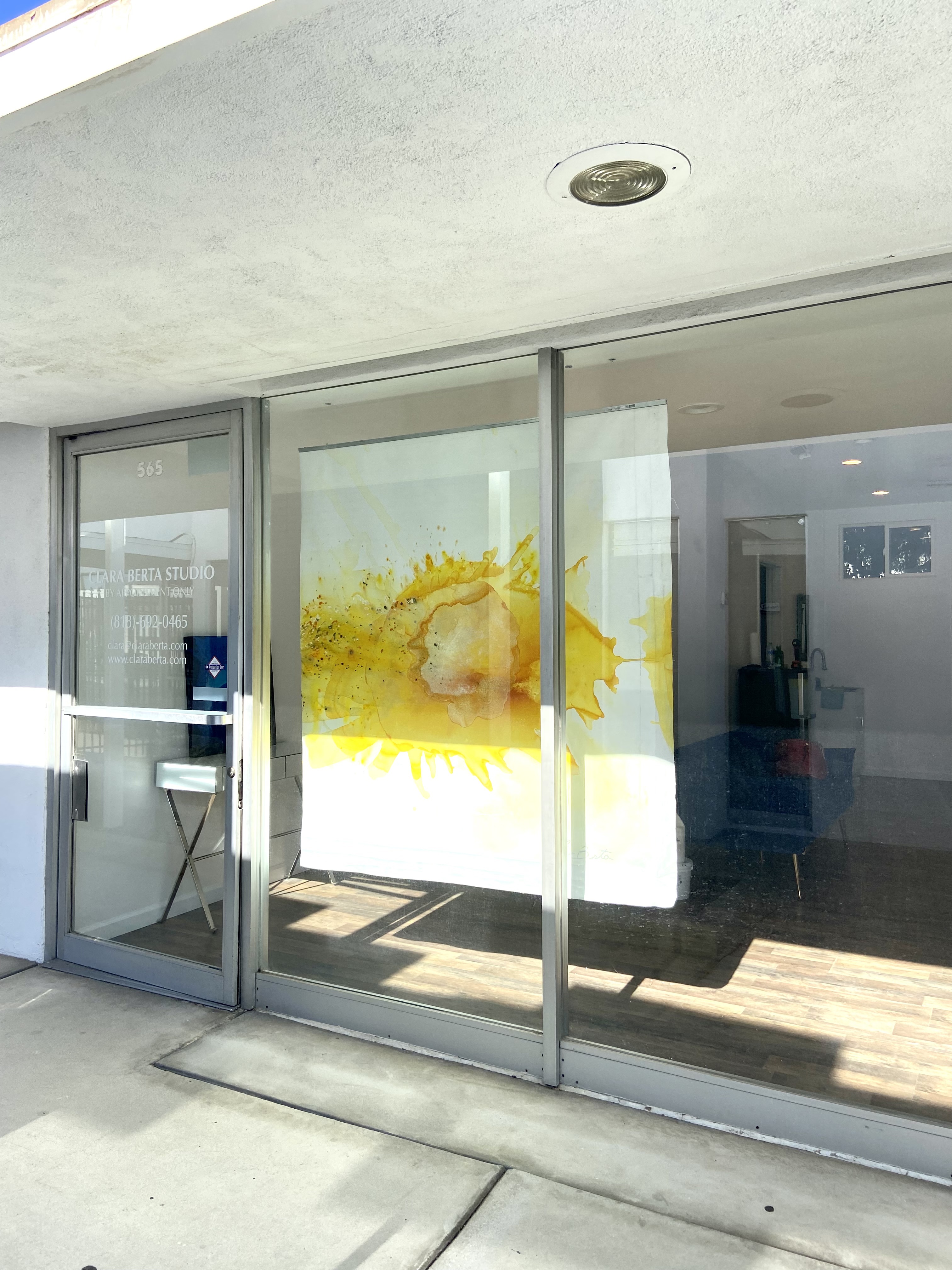 Hemet is located just outside Palm Springs and is a short drive from Los Angeles. It's the perfect stopover on your way to or from LA. Next time you're passing through - stop by for a visit!
New studio, new inspiration
The large space has allowed me to create some substantially sized works, such as 'Celestial' (96 x 60 inches).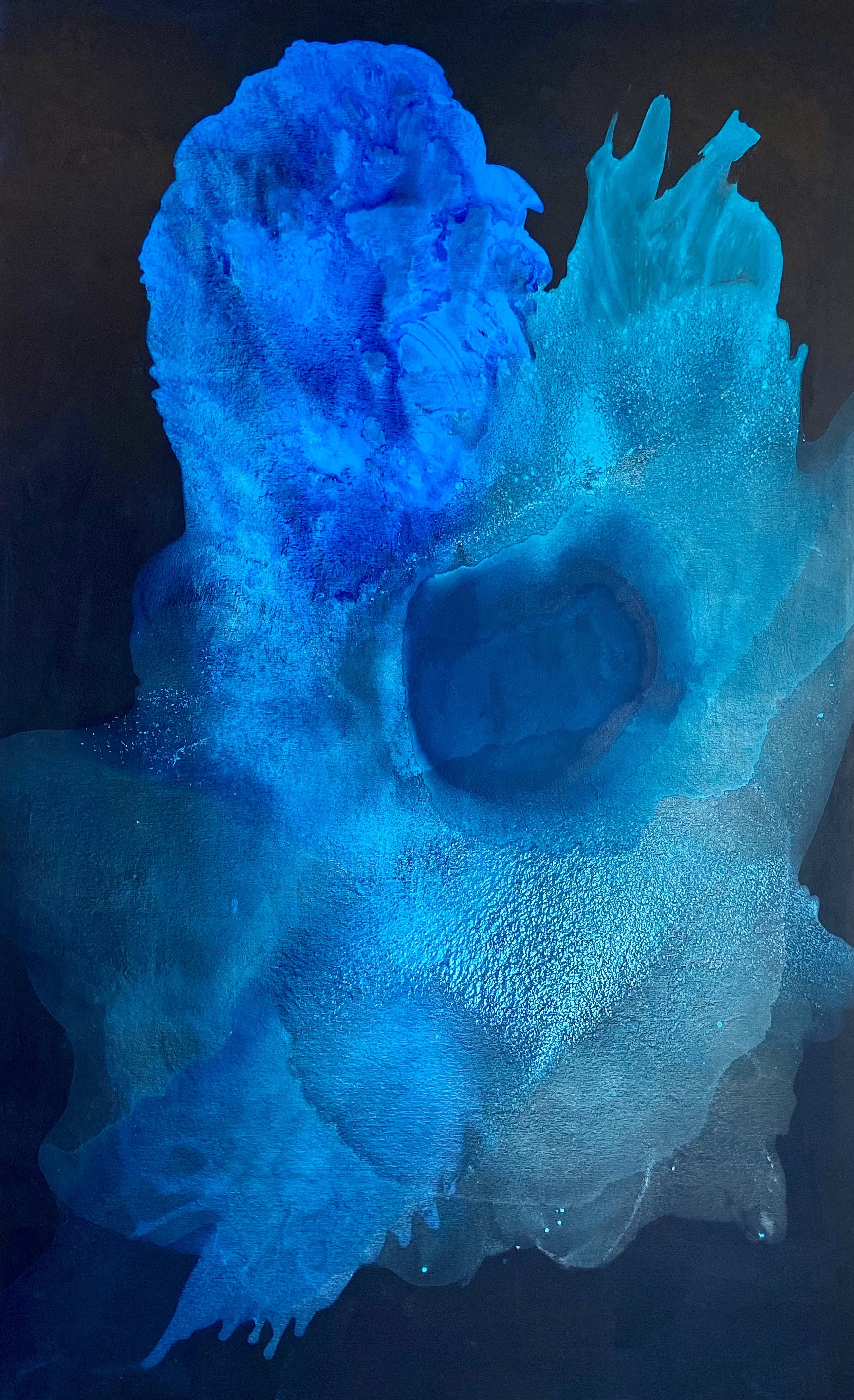 'Celestial', 2022, acrylic on canvas, 96 x 60 inches.
This work is part of a new body of work called 'Ethereal'. For this series, I experimented with dramatic dark backgrounds, adding layers of vibrant blue and iridescent gold and silver. The effect is magical and otherworldly. The luminous forms project euphoric, electric energy into the room.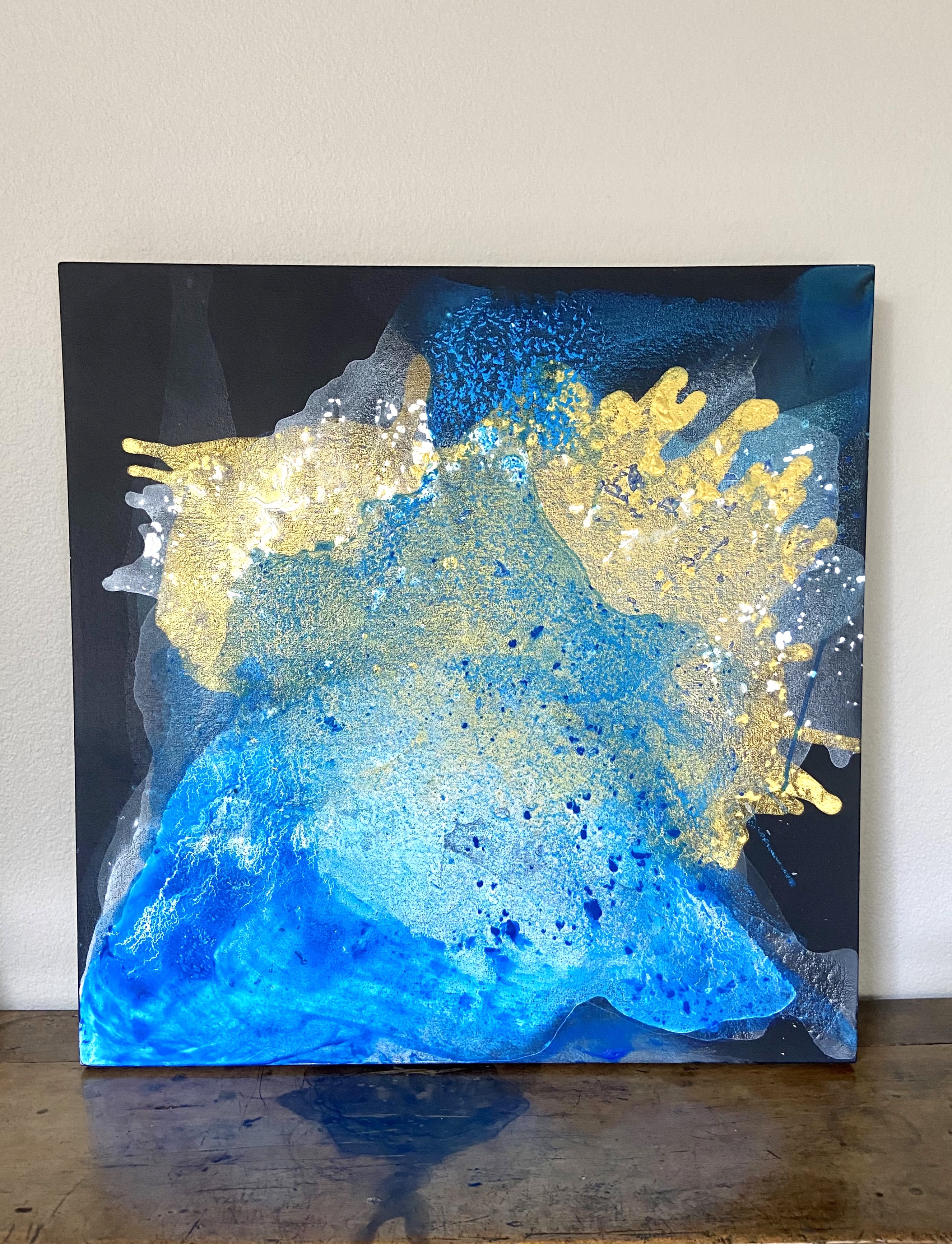 'Ocean from Space', 2022, acrylic on canvas, 24 x 24 inches.
I look forward to sharing this new series with you - watch this space!
Opening to the art community
My practice has always been inspired by people - their energy and emotions. I love seeing and feeling their reaction to my art. My new studio allows me, once again, to invite others into the intimate experience of my artmaking.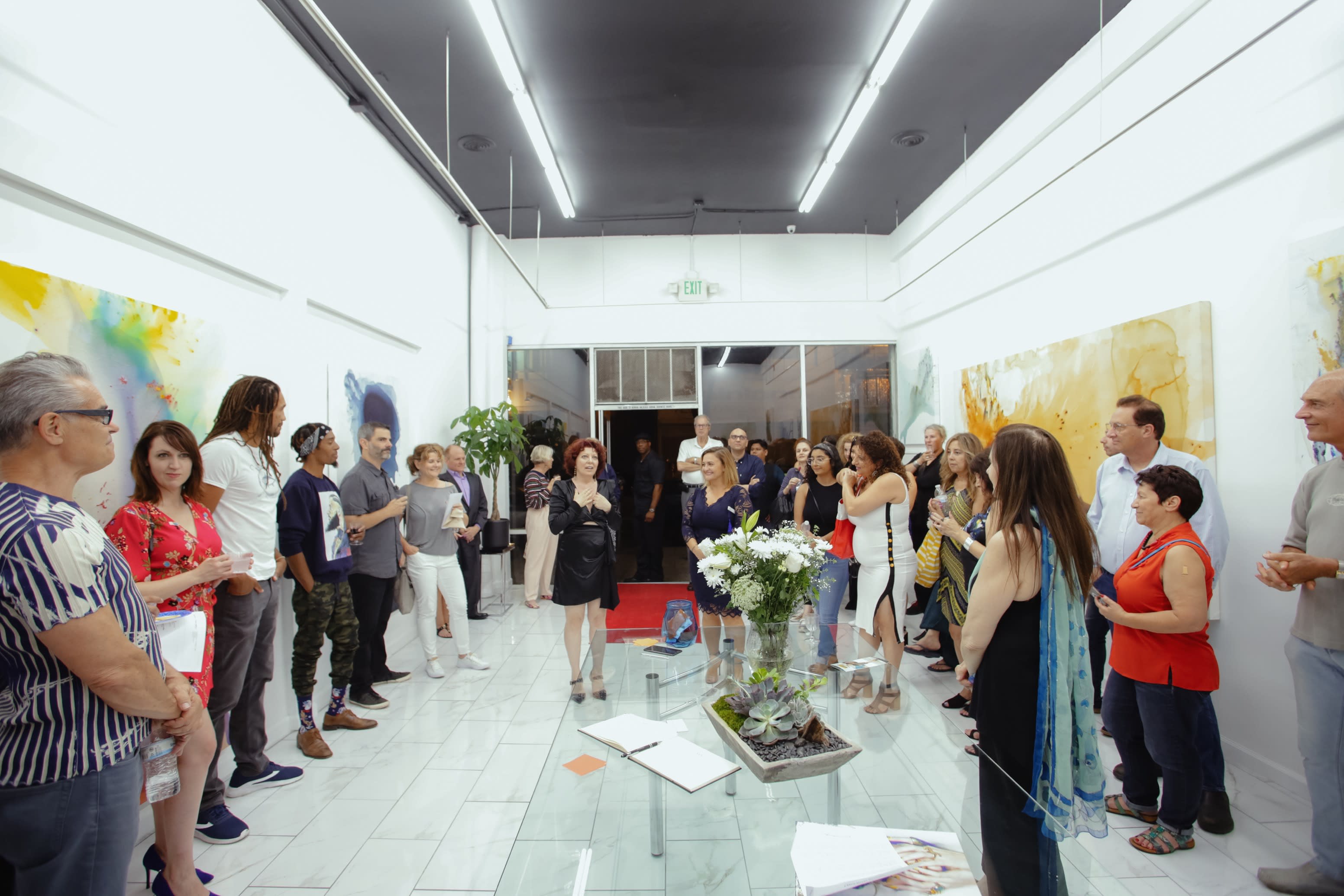 2019: Public opening at BertaArt Studio Gallery, LA.

At the new Clara Berta Studio, I am excited to host public events, exhibitions, studio tours, and painting workshops. Stay tuned for updates on upcoming events!

To arrange a visit to Clara Berta Studio, simply send me a message on Facebook or Instagram, or email me at clara@claraberta.com.
August 22, 2022